Trappro's specialties are not limited to the trapping and exclusion of unwanted wildlife. They are able to repair and renovate damaged areas, as well as reinsulate any disturbed attic space. No job is too big or too small.
Dripedge installation
Vent replacement, screening, cleaning, and disinfecting.
Pest diverter installation.
Chimney cap installation.
Gable vent screening to prevent wildlife entry.
Installation of bird spikes (including stealth netting).
Concrete footer installation to discourage and prevent access by burrowing animals.
Photos on this page show some of the damage done by nuisance animals as they enter your home and repairs done to prevent animal entry. For more photos please visit our photo gallery.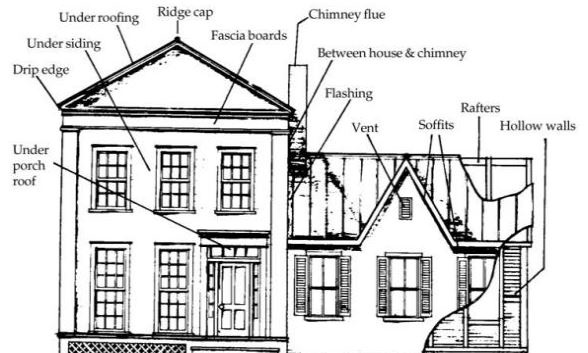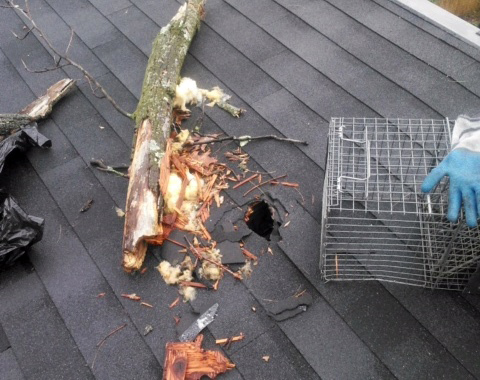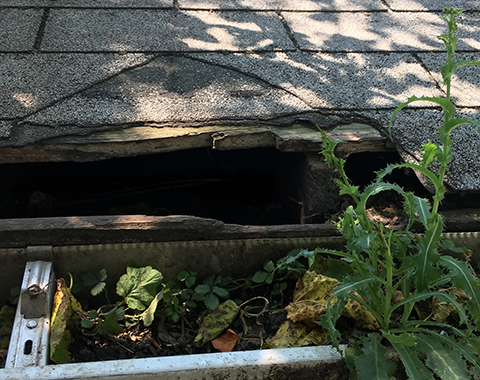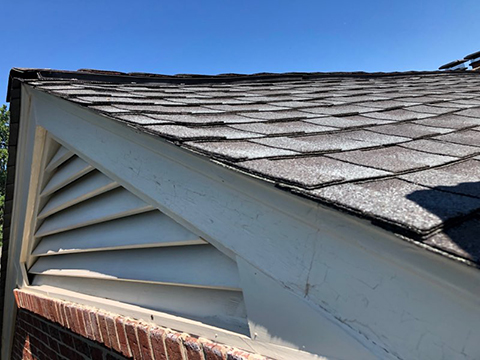 Gable Vent Before Screening Allows Birds & Animal Entry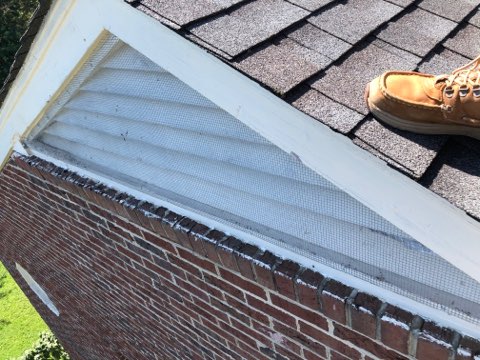 Screened Gable Vent Prevents Wildlife Entry into Attic